Web Applications with node.js and React
Welcome! This is the documentation for building web application using Electrode X for node.js and React.
In this quick start guide, we will show you how to create and run your first app.
Requirements
Install node.js version 12.x.x or later

For Unix or Windows, we recommend a universal node version manager tool for managing node.js installations.
If you are using Unix only, then the Unix only nvm tool is a good option.
Creating Your First App
Note: our packages are published under the npm scope @xarc
To create your first Electrode X app:
npx @xarc/create-app my-app
Wait for this to complete. The console will display the following with some instructions:
Created react/node webapp in directory 'my-app'. To start development, please run:
Follow the instructions outlined in the console.
When complete, open your browser to http://localhost:3000
To stop the DEV server, press Q
Your new electrode app will appear as shown below.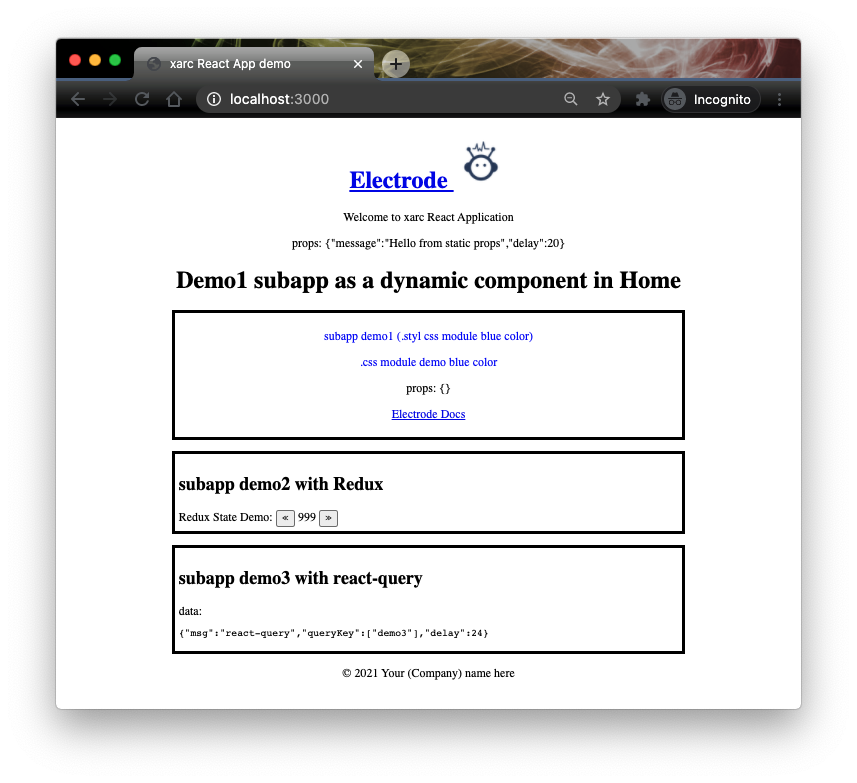 License
Copyright (c) 2016-present, Walmart
Licensed under the Apache License, Version 2.0